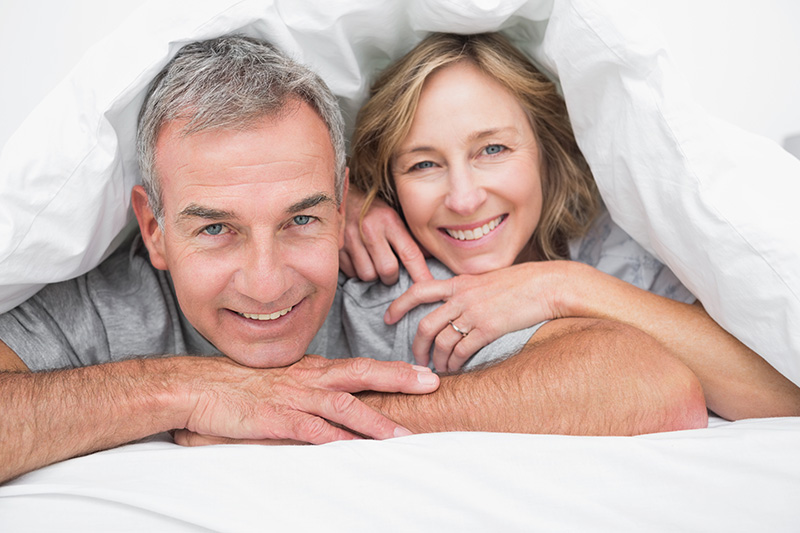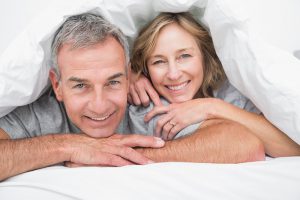 Sometimes, the best way to get an idea of how well oral appliance therapy for sleep apnea can work is to become familiar with the outcomes of patients who have undergone the treatment. Since The Northeast Ohio Center for Dental Sleep Medicine is the only practice of its kind in our community – one that specifically focuses on non-surgical and non-invasive solutions for sleep apnea – we are fortunate to have helped many individuals in the region get rid of their CPAP machines, reduce risks to their health, and achieve a comfortable, uninterrupted night's sleep.
Please take a moment to read about the experiences of our wonderful patients and learn how much of a positive effect that oral appliance therapy has had on their livelihoods. If you would like to schedule a consultation with our AADSM Qualified Dentist, Douglas Desatnik, DDS, please contact us today.
Testimonials
I was referred to Dr. Desatnik to obtain an alternative for sleep apnea. The process was very easy and a mouthpiece was made for me to wear at night. It works well. I have been very pleased with the process and the professionalism of the office. Unfortunately, I have had to have a second mouthpiece made because my dog ate the first but this too was handled with humor and expeditiously. I would strongly urge those suffering with sleep apnea to consider this alternative and this specialty dental practice. – Kathy J.

A few years ago while searching for a new dentist, a friend of mine recommended Dr. Douglas Desatnik and the Chagrin Highlands Dental Group.  Taking that recommendation, I quickly made an appointment and I am glad that I did. The office is beautiful and the staff is very pleasant, courteous and friendly, especially Christine who helped me to understand complicated insurance issues and made it possible for me to afford the prescribed treatment. Dr. Desatnik is gentle and thorough and he takes the time to listen. He not only explains what is needed, but why it's needed as well.

My "Story":
As part of my "new patient process" as they call it, Dr. Desatnik evaluated me for Obstructive Sleep Apnea and referred me to a sleep specialist to confirm his suspicions. I always thought I was tired because I have 3 young kids and am busy doing the "Mom thing," but Dr. Desatnik told me that he didn't "buy" that explanation when he saw so many signs in my mouth that all pointed to me having Sleep Apnea. I admit that resisted at first, but I am glad that Dr. Desatnik and his hygienist were both very persistent; as sure enough, I was diagnosed with Obstructive Sleep Apnea and prescribed a CPAP machine to wear at night. I quickly realized that the CPAP machine was not for me. When I couldn't take it anymore, my sleep doctor then recommended that I see Dr. Desatnik back at the Northeast Ohio Center for Dental Sleep Medicine (his other practice) to have a custom mouthpiece made which could relieve my symptoms from Sleep Apnea. I want to commend Dr. Desatnik, Christine and Nikki (one of his assistants) who made the entire process easy and accommodating. Dr. Desatnik made me a comfortable mouthpiece and I am in love with the results, along with my husband! I have completely stopped snoring, am getting much better sleep and feel more awake during the day.  Unfortunately, my family and I moved to Alabama in the middle of the treatment, but because Dr. Desatnik and his office are so amazing at what they do, I travel back to Cleveland to continue the treatment. I simply won't go anywhere else. I highly recommend Dr. Desatnik as a Dentist and specifically, the Northeast Ohio Center for Dental Sleep Medicine for the treatment of Obstructive Sleep Apnea if you can't tolerate that CPAP machine!
Case Studies
Case Study 1
Why It's important to select the appropriate appliance for the patient.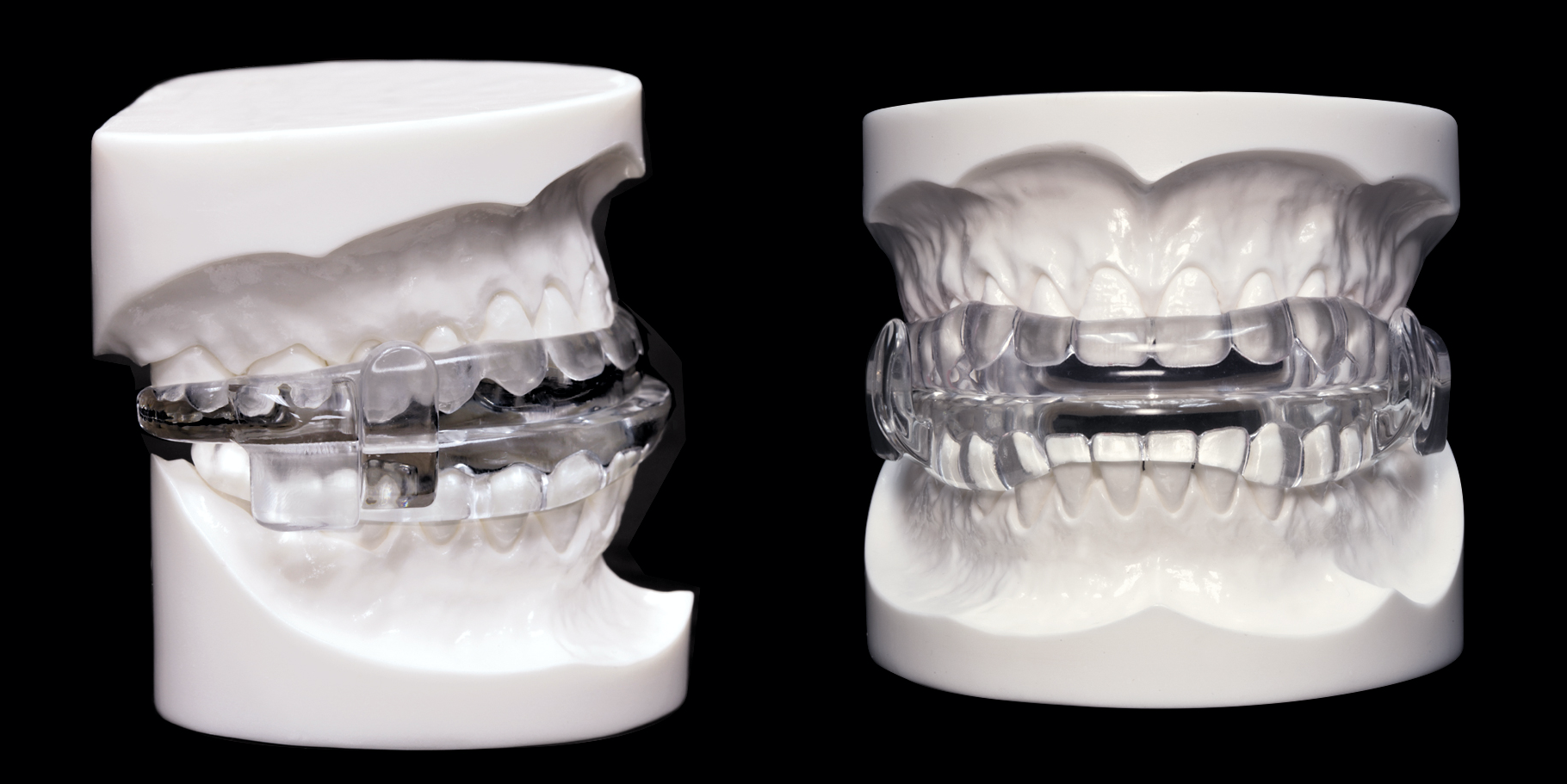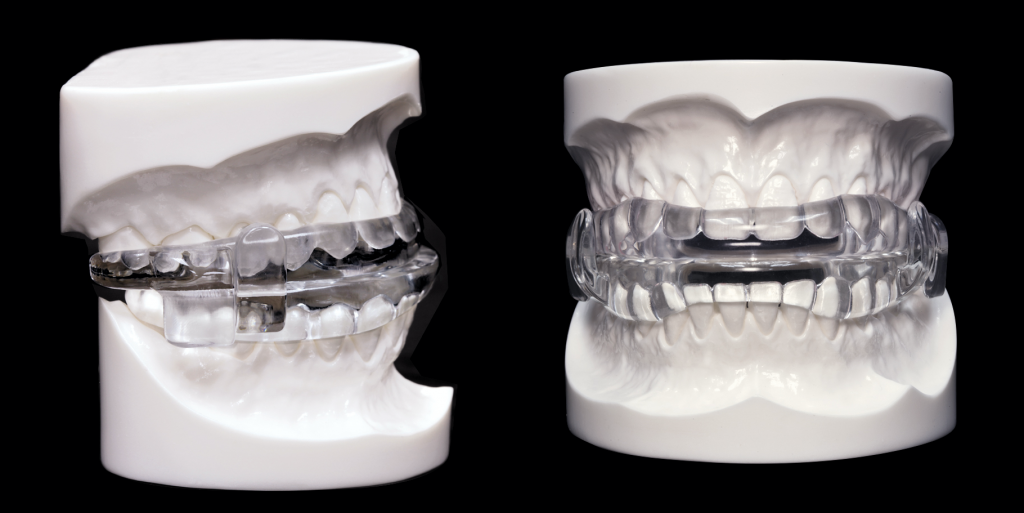 A patient presented, referred by an ENT colleague to make an oral appliance for her sleep apnea. Sarah's story was that she was referred for a sleep test by her primary care physician and diagnosed with mild Obstructive Sleep Apnea (AHI=13). Sarah declined to use CPAP and was referred to her General Dentist for an oral appliance. Her regular Dentist made Sarah a TAP3 oral appliance but her subjective symptoms did not improve over time and Sarah became frustrated. Her Primary Care physician then referred Sarah to an ENT to evaluate her chronic nasal congestion. Sarah's ENT evaluation revealed a deviated septum and enlarged nasal turbinates (the soft tissue part of the nasal passageway that can become inflamed). Sarah declined the nasal surgery and was then direct-referred to me to evaluate her oral appliance as the patient was frustrated that she spent the money on an appliance that she felt didn't work, she seemed to have lost confidence in her general Dentist.
I evaluated Sarah and her TAP3 appliance. What I immediately noted and Sarah confirmed, was that Sarah felt claustrophobic when using her appliance – and it makes perfect sense! The TAP3 appliance has a hook-and-clip connection mechanism in the front of the appliance that provides the protrusion (forward placement of her lower jaw) but also prevents her from opening her mouth, it kept her closed and she hated it! So she wasn't wearing it and therefore not treating her Apnea.
I was able to convince Sarah to give appliance therapy another try (she was still resistant to CPAP) and Sarah accepted. I made Sarah a Prosomnus MicO2 oral appliance. The Prosomnus MicrO2 is a very low-profile and light weight appliance that does not have a ridgid connection but rather an interlocking fin mechanism further back in her mouth. This would allow Sarah to open her mouth if necessary and not feel so claustrophobic.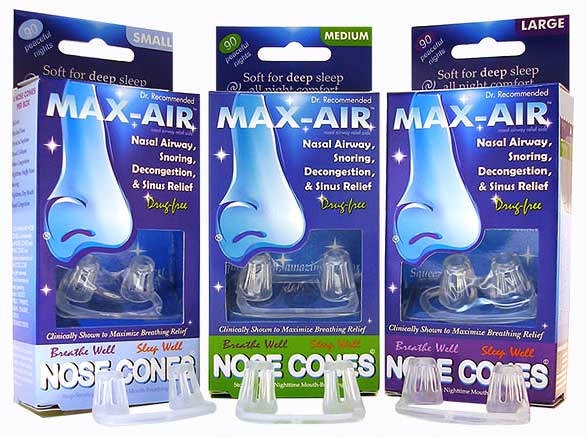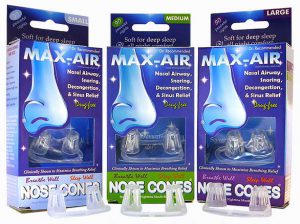 Sarah and I went through a series of titration (adjustment) appointments and I implemented the use of non-invasive Max Air Nose Cones to open her nasal passages with the use of over-the-counter nasal decongestants as needed.
Over a time period of about 3 months, Sarah's AHI was reduced to below 5 (normal) and her subjective symptoms improved. Sarah was no longer tired and her husband slept better without her snoring.
So the moral of story is that it's important to understand the patient and the appliance choices at our disposal, to select the appropriate appliance for the individual clinical situation. Making the wrong choice can lead to non-compliance (and therefore non-treatment) and a lack of patient confidence.
Case Study 2
Positive OSA diagnosis based on an intraoral dental screening and patient conversation.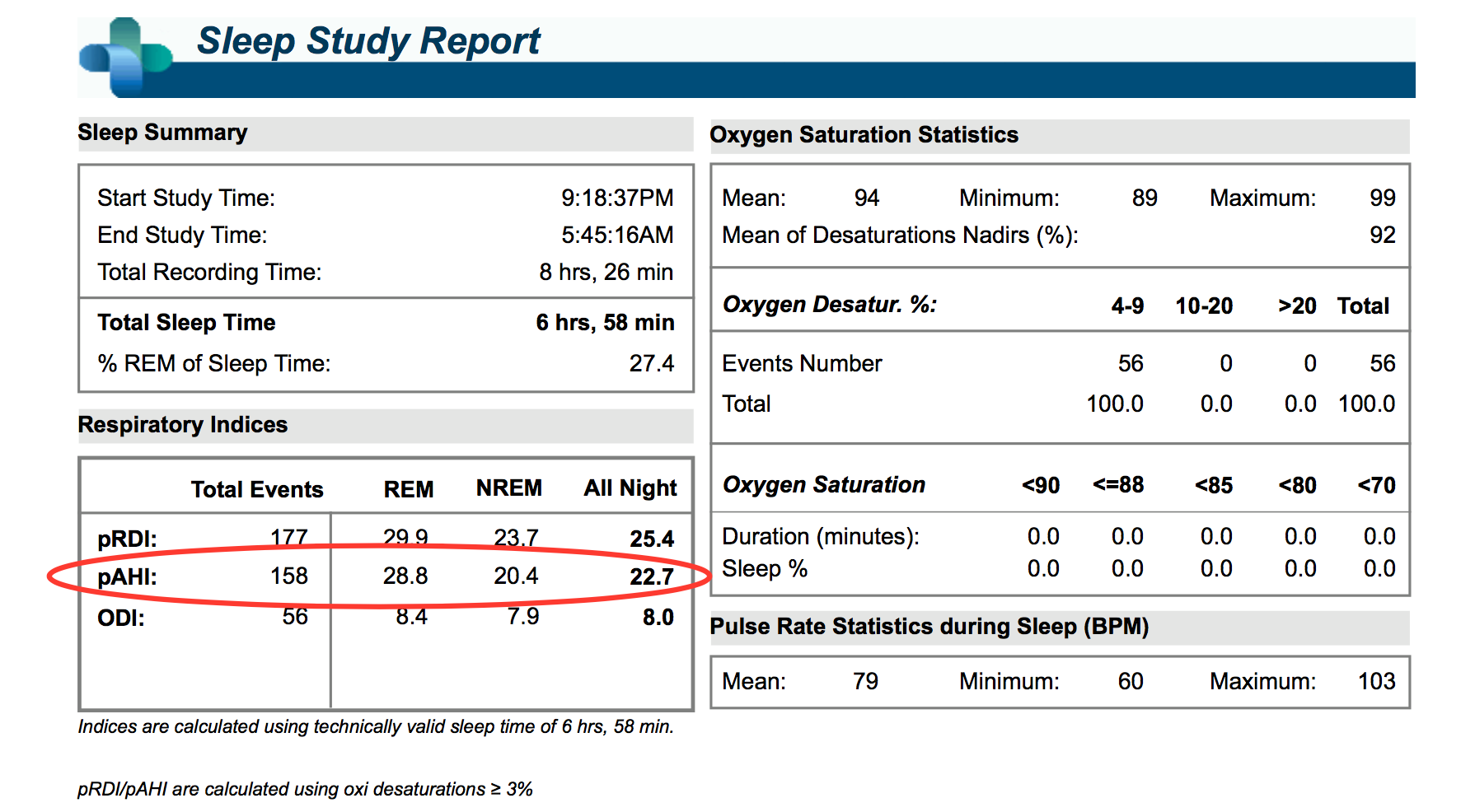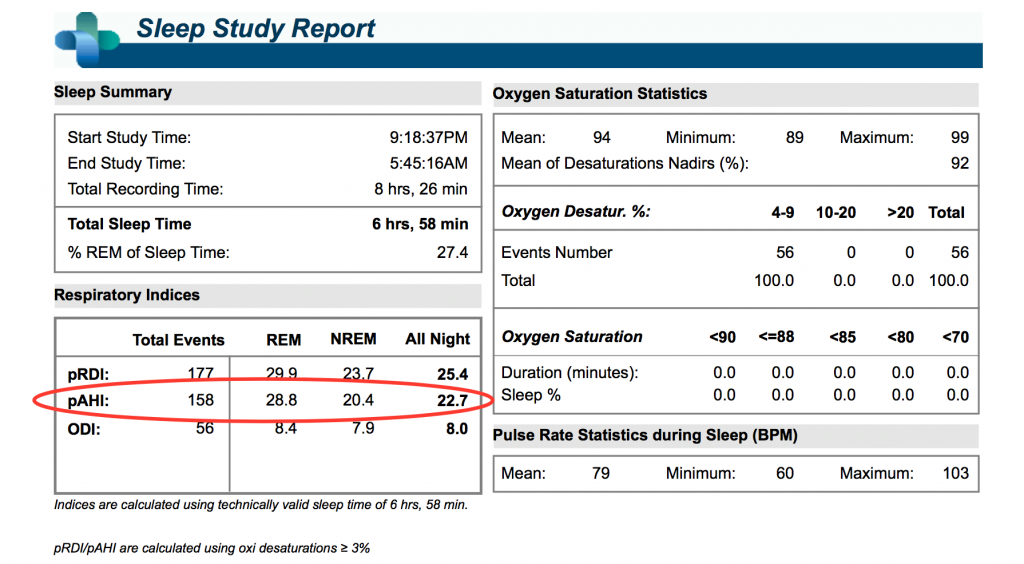 I had been talking to a patient of mine for over a year now about the possibility of him having Obstructive Sleep Apnea. He had resisted the conversation every single time and refused a referral to a sleep specialist or even to discuss the possibility with his primary care physician.

This particular patient presented with a large, scalloped tongue, class IV malampati, grade 3 tonsils, an elongated and erythematous uvula, front tooth wear from tooth grinding and intraoral signs of acid reflux. His subjective evaluation was positive for excessive daytime sleepiness, his energy level was self-rated as low and his snoring index as high.
I was finally able to talk him into accepting a screening home sleep test (HST) using our Itamar WatchPAT Type 3 test system. Sure enough….. his AHI (Apnea severity index) returned at 22.7 (Moderate Obstructive Sleep Apnea) which means that this particular patient had a breathing event 22.7 times an hour over the course of his sleep study.

What walked out as "Doc, I'm going to take this test tonight just to prove you wrong" turned into an acceptance of my referral to a Board certified sleep physician for confirmation of the HST results and treatment with a CPAP unit.

Our practice strictly adheres to the guidelines outlined in the Clinical Practice Guideline for the Treatment of Obstructive Sleep Apnea and Snoring with Oral Appliance Therapy: An Update for 2015 published in the Journal of Clinical Sleep Medicine, Vol. 11, No. 7, 2015. It states that oral appliances may be used as a first line of therapy for patients with mild OSA as well as for patients who are diagnosed as moderate or severe, who either have failed or prefer an alternative to PAP therapy.

While what we do is to make appliances for patients who prefer an alternative for CPAP, it's really all about the benefit of the patient first, above all else; and if a patient we screen accepts CPAP therapy then we are ok with that.

As a Dentist, I am able to see first-line intraoral objective signs of sleep breathing disorders in the area where I am best trained and most comfortable.

While I never wish an OSA diagnosis on any patient or individual, I was "happy" to not be proven wrong.


Notice: Undefined index: relatedMetaBox in /home/runcloud/webapps/Sleep-well-ohio/wp-content/themes/rm-sleepwellohio/page.php on line 16