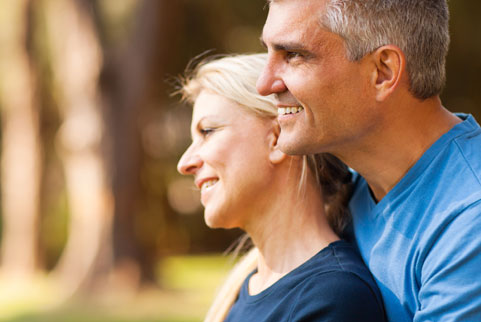 Dr. Douglas Desatnik and the team here at The Northeast Ohio Center for Dental Sleep Medicine want you to have as much information as possible regarding the evaluation and treatment process involved in oral appliance therapy for sleep apnea. Below, you will find a detailed outline of what you can expect from your first contact with our practice through to the latter stages of treatment. You can also find information on medical insurance and available payment options, as well as downloadable files and online forms for both prospective patients and referring physicians.
As always, we are here to answer your questions and address any concerns you may have. Feel free to contact us at any time for more information, or to schedule a consultation.
Step-by-Step Guide
The following represents a general overview of each step of the process:
Once you have your official diagnosis, call us to schedule your appointment. We will confirm the details of your visit by e-mail and send you a link to complete your registration online.
During your consultation, Dr. Desatnik will determine if oral appliance therapy is right for you. Then scans, bite registration, and photos will be taken and an appliance will be selected.
One or more follow-up appointments will be scheduled to allow Dr. Desatnik to adjust the oral appliance (called the titration process) and optimize your experience.
A home sleep test (HST) will then be taken to confirm treatment efficacy. If the results are not as desired, the titration process will be continued as needed. Successful results will be verified by your sleep physician. A checkup is recommended every six months to evaluate your progress and to identify appliance wear and tear.
How a Qualified Dentist Can Help
Obstructive sleep apnea is primarily caused by the excessive relaxation of the tongue and soft oral tissues during sleep. This ultimately obstructs the airway and prevents a normal and healthy flow of air. A dentist who is qualified in the field of dental sleep medicine can develop a sleep apnea treatment plan utilizing an oral appliance designed to keep oral structures from narrowing the air passage while you sleep. The device can help you maintain a positive airflow and reduce the many serious risks to your health that sleep apnea can cause.
Dr. Desatnik is one of very few in our area to have achieved the distinction of Qualified Dentist by the American Academy of Dental Sleep Medicine. This designation is given only to dentists who have a proven record of extensive training, education, and experience in the field of dental sleep medicine. When considering your options for sleep apnea treatment, it is very important that you find qualified professionals who offer a comprehensive range of options and have an established history of successful results.
Medical Insurance & Financial Considerations
Dental insurance plans do not cover oral appliance therapy for sleep apnea; however, many medical insurance plans do offer coverage for these treatments. The Northeast Ohio Center for Dental Sleep Medicine works with all medical insurance companies, including Medicare. We recognize the importance of determining the benefits of potential insurance coverage for our patients and we have a dedicated member of our staff who will work with you on these issues. We thoroughly understand these concepts and will be more than happy to assist you with insurance inquiries.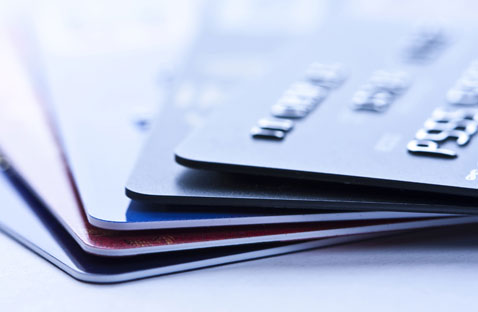 In addition to medical insurance, our practice accepts many different payment methods, including:
Cash
Check
Visa®
Mastercard®
American Express®
Flex-Spending and Health Savings Accounts (HSAs)
We also work with CareCredit®, one of the nation's most reputable medical and dental care financing companies. CareCredit® offers a range of low- and no-interest monthly payment plans for qualified applicants. We look forward to answering any questions you may have about how we can help make treatment as financially convenient as possible.
Are Appliances Covered?
In general, oral appliances are covered or partially covered by medical insurance as long as certain criteria are met. This includes a sleep study signed by a board-certified sleep physician and other considerations. Claims for medical insurance will be submitted by our practice on your behalf.
Referring Physician Information and Forms
Are you a physician referring a patient for treatment? The links below will take you to helpful information that can initiate the process.
New Patient Information
Are you a new patient at our practice? If so, please click on the following links to access more information. If you have questions, don't hesitate to contact us at any time.
Guides & Instructions
Please click on the buttons below to access helpful downloadable guides and instructions.